The Fotomarathon Berlin welcomes participants on the 20. th anniversary of the fotomarathon in the grandiose panoramic panorama of the wall at checkpoint Charlie. The competition will start there, and there will also be a chance to take a group photo of the participants in the rotunda. We warmly thank the asisi company for the possibility of using this beautiful location.
Living with the wall
The everyday lifestyle in the shadow of […]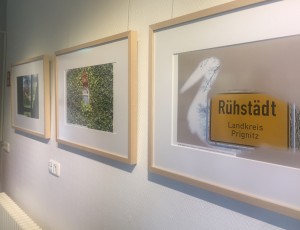 They're hanging, they're hanging, and they're still hanging! Remember how the winning photos of the spring Mini Fotomarathon in the Rührstädt NABU visitor centre were presented? Well the exhibition is still there and visitors are still enjoying and even photographing them. We went to have a look and are proud of our great participants. Only the storks were gone. Have a look for yourself.